Welcome to Power Rangers Fanon, The #1 Power Rangers Fan Fiction site on Fandom.
---
Welcome to the Power Rangers Fanon wiki! Here you can create your own series, episodes, or Rangers based on both Power Rangers and Super Sentai. We have over 24,032 pages here, so make sure to hop in and create your own but only if you're 13 or older.
Featured Series of the Month
Reiwa Sentai Urutoranger is the featured series for July 2020. It was created by User:Victorie Rose T. Aguilar.
After Gingaman, Megaranger, Go-Busters, Shinkenger, Goseiger, Gokaiger, Ninninger, Hurricanger, Magiranger, Timeranger, Turboranger, Flashman & Zyuohger final enemies was defeated. In order to destroy humanity, an evil god called Dark Zagi revives various villains from the Super Sentai, Kamen Rider & Ultraman of the past and gives new terrifying looks, powers and erases their memories from the past. However, twelve teenage descendants of deceased Sentai but Ultra warriors must stand up as a new team known as the Reiwa Sentai Urutoranger who choosen by Ultra Spirits given by Ultraman King! But, are these rookies truly heroes.....?!
Vote for next month's series.
Featured Series of the Year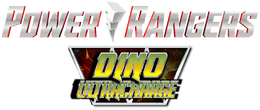 Power Rangers Dino UltraCharge (Starlina's Version) is the featured series for 2019. It was created by User:Starlina.
The Dino Charge Rangers disband after defeating Sledge one last time in the prehistoric past as a result creating a new future where Dinosaurs exist. And new evil from Lord Mesoness emerges to avenge Sledge. Heckyl brings 5 new teens together from Amber Beach High School not far from the zoo to combat this new threat.
Around the Wiki
Check out all of the series here.

See all of the different Rangers created here.

Fanmade or Adapted we have tons of Zords.

These Mecha can destroy any giant foe so check out some of these...

Without these guys who would our heroes fight?

Some of these can be for real shows or fan fictions but they still rock!

Check out these cool videos uploaded for some of our shows!

See some of these pics created by fans just like you!
Recent Activity
Here are the newest edits to our wiki.

Discord
Join us on Discord!
Click here to find out more.

If you see this, your JavaScript might be disabled or DiscordIntegrator plugin isn't working. If the latter, please contact a wiki administrator.
Contributing
Before you get started, make sure to read the rules of the wiki here.
If you want to create your own Ranger, series, Zord, Megazord, weapon, or episode here is an easy way to get started.
Need Help?
If you need help you should speak to one of our admins who can help you in no time with setting up an account, creating a page, blog, or fourm, or getting onto chat. They can also help with banning people, fixing edits, deleting pages, or correcting anything.
If you're brand new make some edits to your user page to tell them what you like and who you are.
If you need to delete a page just post it the deletion page for an admin to remove.
Canon

This wiki is a place for Fan Fiction and not for canon (meaning official) series/weapons/characters unless you are using them in your series. If you want to add stuff about real episodes, series, characters, zords, etc from Power Rangers then go to RangerWiki, the official Power Rangers wiki and add them there; NOT here.
Statistics
24,032 articles since August 7, 2008.
32,035 files uploaded.
-1 active users this month.
Community content is available under
CC-BY-SA
unless otherwise noted.