Power Rangers EDF (Earth Defense Force) is the twenty-sixth series in the Alternate World Power Rangers. It is based on Kyuranger and common Comic Book tropes, primarily from the Avengers. It is the first season in the Destiny Shard Saga.
Plot
When G.U.A.R.D found the mysterious Star Orb, they invited a whole host of evil to want the powers it hold. These evils, like Madame Medusa, Big Brain, and Fuden are some of the most fearsome villains ever. To combat them, the Power Rangers EDF are commissioned. Together, these extraordinary people will defend the Earth from destruction.
However, after defeating all of these evils, once, twice, and some of them even thrice, the Rangers' enemies team-up to form the Sinister Six Fists, and create the most fearsome being of all time. At the same time, the first Destiny Shard is revealed opening up a much bigger world...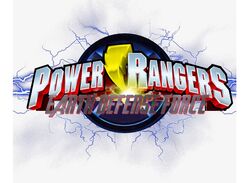 Extra Ranger
G.U.A.R.D
Xemon
Atlantis
Other
Agents Of Evil
Arsenal
Destiny Shards Featured
Transformation Devices
Side Arms
Team Weapons
Multi-Use Devices
Individual Weapons
Zords
Episodes
See Also
Community content is available under
CC-BY-SA
unless otherwise noted.