Katrina is the Pink Ranger and true leader of the Police Fury team.
Bio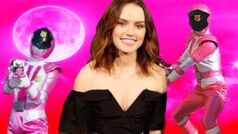 Skye is the leader of the police team and is protective of her team she normally comes off as a cold person but deep down she has a love for cute animal plushies she tries to stop Tomas from being so reckless and acts cold towards him when she's angry at him but she does indeed care about Tomas, she also comes to deeply care about Ben, not wanting him to get involved in this battle without knowing he's her rival she is deeply admired by her police coworkers but she ignores them because she is 100% dead focused on her mission to defeat all Darkkens she has a sister relationship with Skilar. Skye also seems to have a mini rivalry with Rukio. Her abilities are enhanced sight and hearing.
Trivia
Unlike her Sentai counterpart, Skye is the leader while Tsukasa is not. Skye being the leader is inspired by Yuri from Timeranger.
She has in total of 4 names, her real name is Katrina, her human aliases is Skye Collins. She is nicknamed Pinkie by Rukio and sometimes by Hayden, she later gets called Rina by Ben.
She is the only ranger who have been on both Police Fury teams, she's the only Police Fury ranger from the pervious team to not die.
Fusion Ranger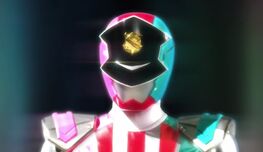 Community content is available under
CC-BY-SA
unless otherwise noted.