Adam is AniBlack, the Black Ranger & leader of the Anirangers.
Biography
Adam is the leader of the Anirangers. He is a leader in the true sense of the word, supporting & encouraging his friends, helping them to be the best they can be. One of the more accomplished fighters, Adam in fact detests violence. He is compassionate & kind, & hates causing pain or destruction. AniBlack cherishes all life, even the lives of his enemies, but he understands that if the Anirangers fall, the rest of our world will soon follow.
He commands the power of the raccoon, the ancient coin resting in the hilt of his sword, the sacred blade Seikiba.
AniBlack
I
Adam's first AniBlack form is similar to the Mighty Morphin Power Rangers' costume. Prior to the second series, Adam lost this form after a couple of Machine Empire footsoldiers destroyed his Power Morpher. Fortunately for him, the pieces of his shattered Power Morpher reunited to form the sacred blade Seikiba, which now allows Adam to morph into his new form. 
Ars​enal
II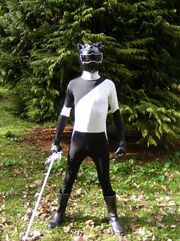 Adam gained this second form of AniBlack after he formed the sacred blade Seikiba out of nothing but pieces of his shattered Power Morpher. In this form, Adam wields Seikiba & uses it into battle. 
Arsenal
Zords
III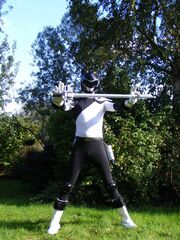 Adam received this third form of AniBlack from AniFlame. Besides Seikiba, AniBlack now wields a pistol as his side-weapon. 
Arsenal
Zords
Upgrade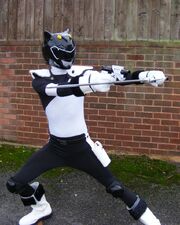 In his third form, AniBlack can now power-up; his power-up is basically that he now has another shoulder pad on his right shoulder, much like AniFlame. 
Arsenal
Zords
Community content is available under
CC-BY-SA
unless otherwise noted.